Joe Macari at Salon Prive London 2022
05 May 2022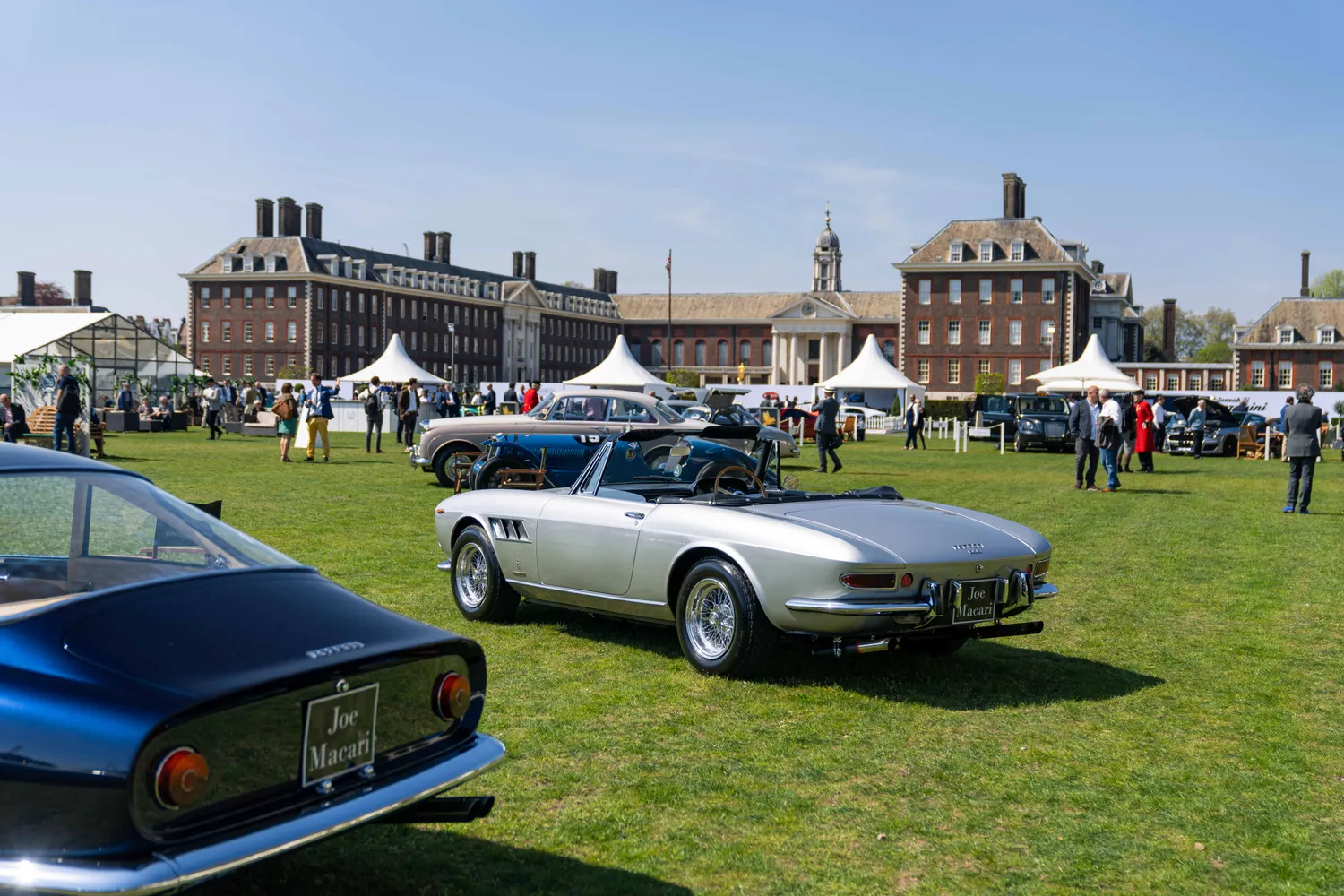 Carefully curated on the lawn was a 'concours' of 60 rare historic automobiles. Everything from stately Rolls-Royces from the 20s to iconic racing Ferraris of the 50s. Early Bentleys to early supercars. A collection of the most desirable motoring marques in a unique display of power and passion.
The first Salon Prive London event also introduced the 'Concours de Vente', an exciting new concept: simply, a Concours d'Elégance where every classic car on show is for sale.
Joe Macari entered four cars into the Concours de Vente, our 1966 Ferrari 275 GTS, 1972 Ferrari 365 GTS/4 Daytona Spyder, 1999 Lamborghini Diablo VT Roadster, and a 1963 Ferrari 250 GT Lusso.
In addition to this, we also displayed our two Dallara Stradales.
The show was a great success and we can't wait to return next year!